Free Stuff
We hope you enjoy our free games and activities as much as we did creating them.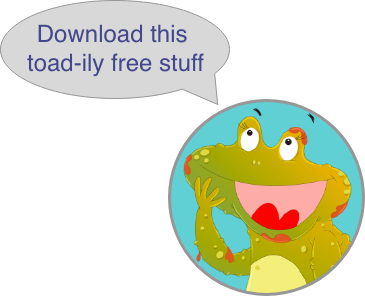 Download the Toad from Outer Space Colouring book
Enjoy getting lost in this awesome space themed colouring book.
It's bound to keep your kids quiet for a few hours!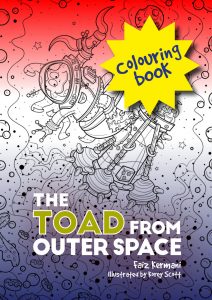 Download and play The Blue Frog Game!
Help Biriwita get to the finish line and escape the bad crocodile at the end.